Welcome to Mushworld!

This is the Official Website of Mush-Mush & the Mushables, the community that puts the fun back into fungi!

A brand new show!

Follow the forest adventure of Mush-Mush, Lilit and Chep…

Oh my compost!

Watch videos, have fun playing games and get creative with Mush-Mush crafts!
Broadcast info
Mush-Mush and the Mushables TV series will be launched by several networks between August 2020 and February 2021

Boomerang
internationally
February 2021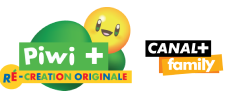 Canal+ and Piwi+
France
October 17th 2020

RTS
Switzerland
August 24th 2020
Ketnet
Belgium
February 13th 2021

RTBF
Belgium
September 1st 2020

RTL Telekids
the Netherlands
October 12th 2020
Disney Channel
Germany
Autumn 2021

Play our game
Leaf-glide up the trees with Mush-Mush, while avoiding branches and other obstacles, and collect as many exciting pick-ups as possible on the way!
Play now

News from Mushton
Mush-Mush & the Mushables will air on Tiny Pop, the fun-filled free-to-air children's TV channel in the UK, every day at 7am and 6.30pm, starting May 21st!
Read more news